Corporate Relocations
Boston Corporate Relocations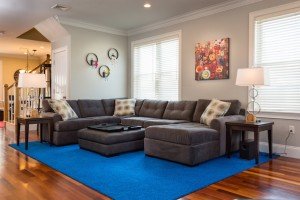 Relocating to a new city, either temporarily or permanently, is stressful for all concerned. It can unsettle even the most resilient employee and is a time consuming, not to mention expensive process for an employer. Our aim is to offer your employee the smoothest transition into their new work routine and your company the most cost effective solution possible. Everything we do revolves around your business needs. We believe it's the reason that so many of our clients choose us time and time again. As we specialize in the Greater Boston area, our insight into all aspects of this city is second to none. We can advise on the tiniest of matters such as the nearest cinema, right up to vital family issues such as the availability of local schooling and hospitals.
Our serviced corporate properties offer savings of up to 50% on hotel rooms in Boston of an equivalent standard. The price you see is the price for the apartment, including tax and utilities, making them ideal for employees to bring their families. Our portfolio has a wide selection of properties ideal for Boston corporate accommodation. Whether your stay is part of a relocation to Boston or a business trip, our properties offer great corporate housing options in the city. Above all a serviced apartment is somewhere people will enjoy living until they find permanent accommodation. Anyone can walk through the front door with just a suitcase and immediately feel at home.
All of our units offer spacious rooms with all the essentials such as housewares, linens, TV, and a fully outfitted and equipped kitchen, dishwasher and often with a washing machine and clothes dryer. Maid service is available as well to keep everything tidy and provide a truly comfortable stay. All of our properties are conveniently located close to subway, commuter rail and highways for easy commuting and are equipped with free broadband internet access.
Our apartments are all in residential areas and buildings and are a perfect quiet base to return home. We provide a wide range of apartment sizes, prices and neighborhoods. We likely have the perfect solution that would suit even the most discriminating needs! All of our apartments are located in popular Boston neighborhoods, home to many local professionals. They are close to a wide range of shops and their proximity to the T and rail stations makes commuting simple!
Our simple and hassle-free online booking system allows you to receive an inclusive quotation and make your reservation via our secure online payment gateway in a few easy steps. Of course if you have any questions, a member of our team are happy to help! We welcome your questions at all times, no matter how exhaustive your personal requirements.