Company History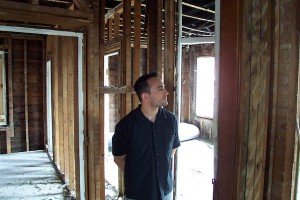 Swank Properties began as Swank Apartments in 2002, when Lance Swank finished his first major building restoration project.   In an era of quick rehabs and vinyl siding blight, instead of selling individual condos, Lance preferred to renovate his properties with attention to historical details, including using more traditional materials.  The original Swank Apartments building project was a gut rehab of a Victorian three-family house, bringing together the high-efficiency of modern materials and construction processes with a commitment to saving or recreating original architectural and interior details.  Lance's style of renovation highlights and preserves these items but often also bring dramatic new design to the building's more pedestrian features.
The Swank Apartments building, at 230 Boston Street, was transformed from a dated building that was indistinguishable from its neighbors, into a modern structure with a new 4th floor Penthouse and a stunning facade – clearly adding style and flair to the neighborhood.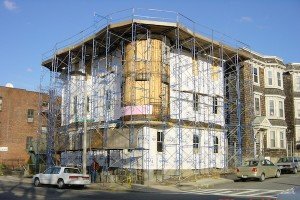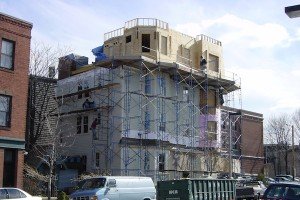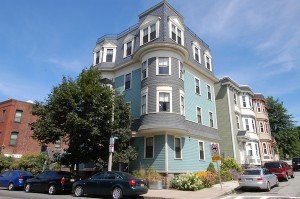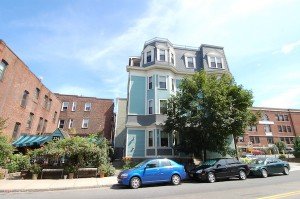 Following the completion of 230 Boston Street, Lance fitted out each unit with stylish and comfortable furniture and began offering them as long-term corporate rentals.  In 2010 Lance and business partner Brett Mattingly renamed the company Swank Properties and began to expand.  Swank Properties has since branched out to offer other unique and stylish short-term furnished housing in Boston.  Our units offer comfortable and luxurious appointments to compliment the style of the building – whether a newly constructed condo, or a historic Brownstone.  Visitors to Boston seeking a furnished apartment without the corporate, hotel-room-like feel of most furnished rentals will find themselves more at home in Swank's spaces.
We invite you to explore the properties on our site – and if you find something you like, we look forward to having you as our guest here in Boston.